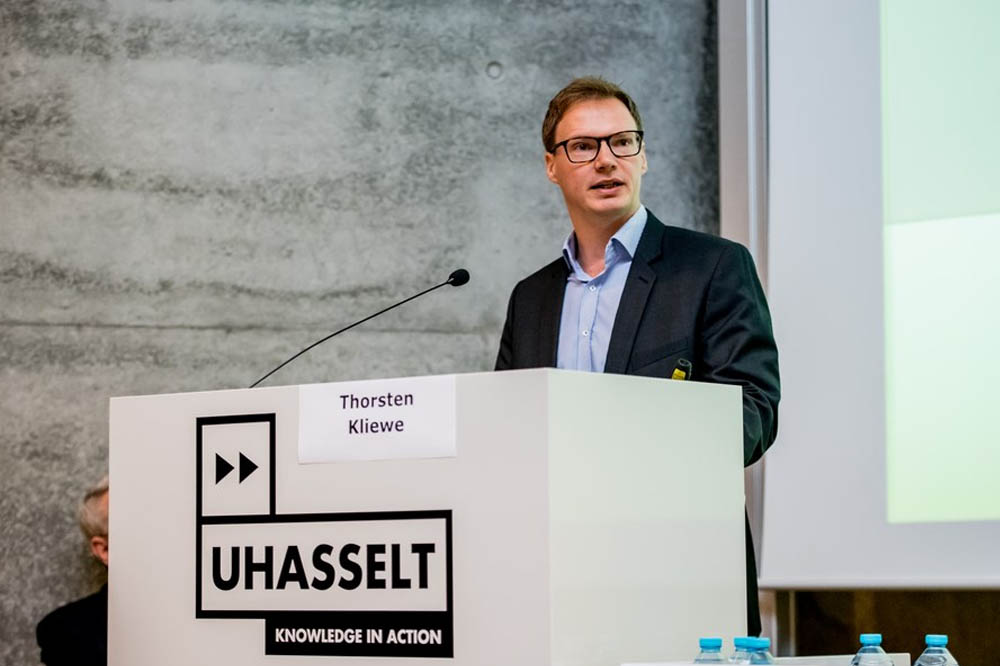 ACEEU contributes to the debate on rankings and accreditations
24. May 2018
ACEEU was invited to contribute to the IREG-9 Conference on "Ranking and Accreditation - two roads to the same goal" held in Hasselt, Belgium on 22-25 May 2018.

ACEEU Chair Prof. Dr. Thorsten Kliewe presented the ACEEU framework and participated in the discussion panel on "The role of rankings and accreditation in improving the quality of higher education".

Prof. Kliewe stated "Accreditations are a good way to develop internal capabilities to complement and work towards ranking improvement. While rankings are hardly considering third mission activities and outputs, they will certainly do so in the future. Therefore, we believe that universities that are now putting emphasis on developing their entrepreneurial and engaged profile will be better positioned in the future to win the ranking game."