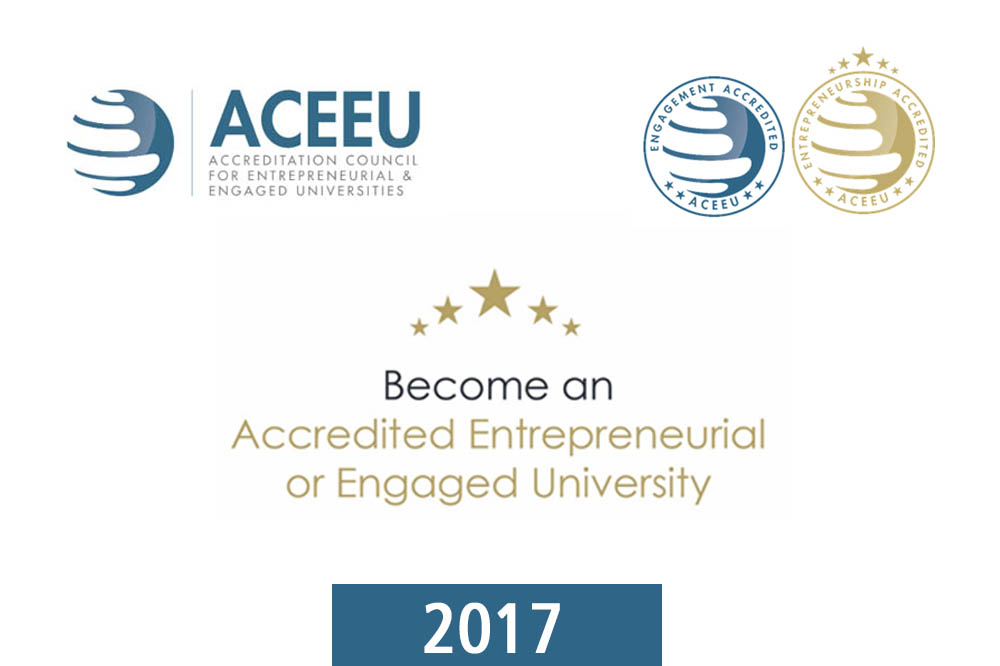 ACEEU website launched
24. August 2016
Having laid out the foundational work for ACEEU's accreditations, ACEEU today launched its website www.aceeu.org to provide interested institutions with a great deal of information on the accreditation process, the standards against which institutions will be accredited and much more.
Dr. Thorsten Kliewe, Chair of the Council, stated: "This is a major step for ACEEU from a communication perspective. Both university leadership but also mid-level management staff dedicated to entrepreneurship and engagement perceive accreditations as rather complex undertakings and are, at the same time, unclear about the value that such an accreditation can provide to them. In many cases, our website will be the first point of contact for interested institutions, and is thus a crucial communication element before more personal interaction is established."

The ACEEU website is mobile friendly and thus allows visitors to also engage with the content from mobile devices such as phones or tablets. Please keep an eye on our website for news on ACEEU's development and do not forget to subscribe to the ACEEU newsletter.