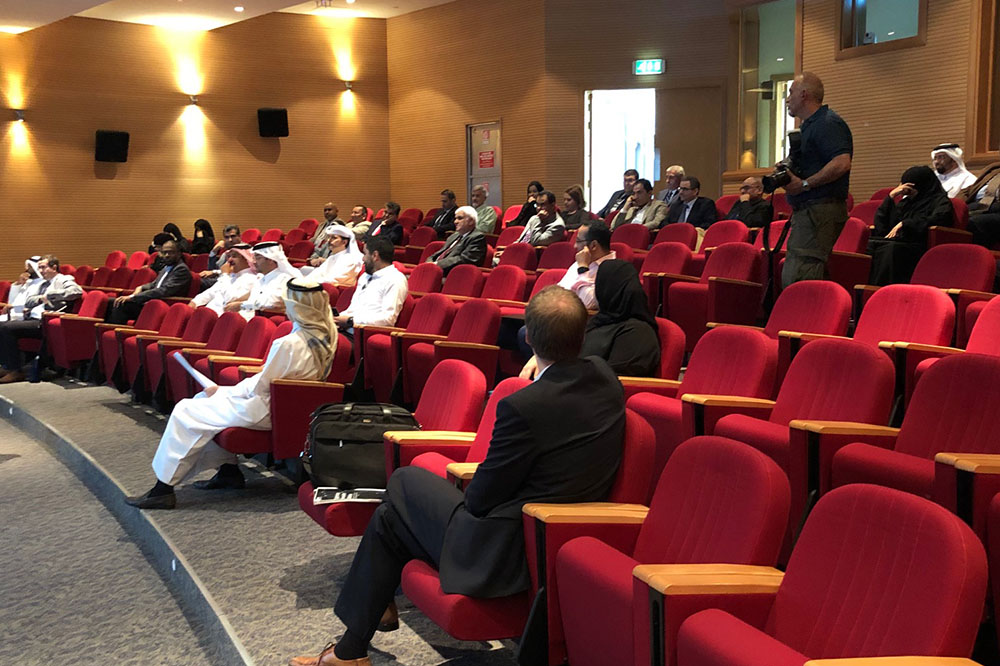 ACEEU shares insights into entrepreneurial and engaged university transformation in Doha, Qatar
17. January 2019
More than 40 participants used the opportunity on January 17, 2019 to learn more about entrepreneurial and engaged university transformation. Next to highlighting trends and good practice examples of university transformation, Professor Thorsten Kliewe, Chair of ACEEU, presented the ACEEU dimensions and standards as a means to achieve such transformation.

The presentation was followed by an open discussion on key challenges that universities face on their journey to become more entrepreneurial and engaged. Participants were especially interested in understanding what needs to be done on the ground to execute a strategic commitment that is reflected in a university's vision and strategy.

"The discussion touched upon some of the central challenges that we aim to address with ACEEU accreditation. Central to the transformation process is that key stakeholders agree on a framework to be used to guide the process. With our standards we provide this framework and with the ACEEU Toolkit that we have launched more recently, we also provide the practical tools that are required to get make changes on the ground", says Professor Kliewe.

The seminar was hosted a day after the THE Emerging Economies Summit, which took place at Qatar University.