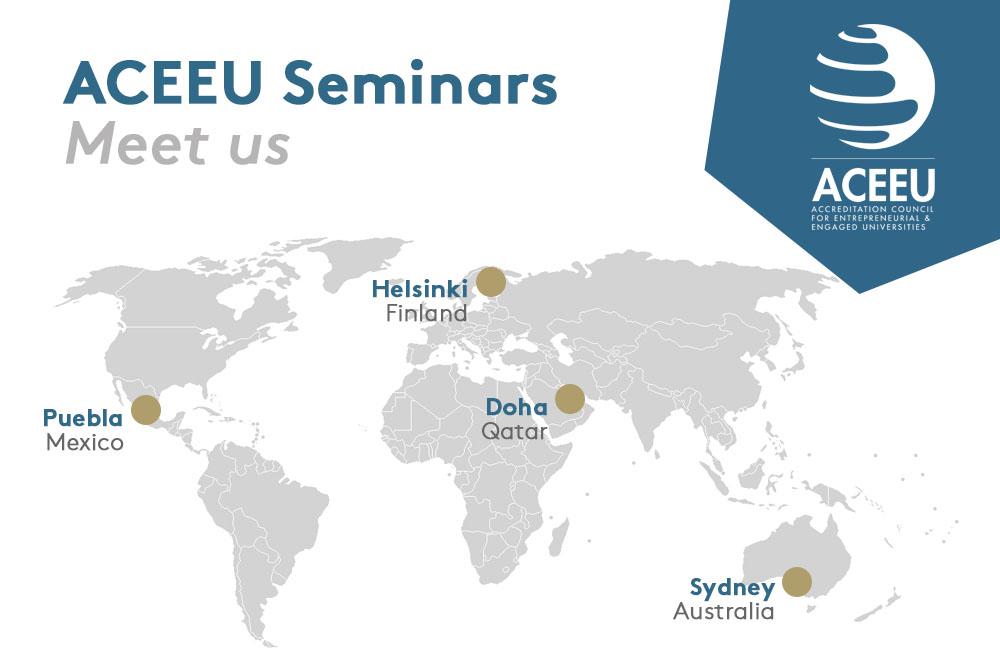 ACEEU Chair visits EAN University for formal ceremony of the accreditation
05. February 2019
Reaching milestones deserves celebration. On February 5, 2019 ACEEU Chair Professor Thorsten Kliewe visited EAN University to personally congratulate the university leadership for achieving ACEEU's Entrepreneurial University Accreditation in September 2018. Professor Kliewe met with Dr. Luis Umaña Timms, Rector of EAN University, Billy Crissien, President of the Superior Council of the University, and Francisco Matiz, Director of the Institute for Sustainable Entrepreneurship, and handed over a plaque acknowledging the successful accreditation. EAN University is the first Latin American university awarded this accreditation, and the second worldwide, following The University of Adelaide in Australia.

ACEEU accreditation highlights EAN's efforts in developing a unique entrepreneurial profile in Colombia reflected in sustainable entrepreneurship.

The visit was also used to discuss joint activities. Just as ACEEU is promoting entrepreneurial and engaged universities through its accreditation, EAN University aims to promote the topic in Latin America by offering trainings in entrepreneurship and becoming a hub for knowledge on Entrepreneurial University transformation.

"EAN University is a great example of how entrepreneurship can guide an entire university impact creation. We were thrilled to see EAN's achievements during the accreditation process, and being back at EAN now, we can also recognise many new developments, such as the new, sustain building that is needed to accommodate the additional students that EAN aims to serve as part of its bold growth strategy ", Kliewe summarised his visit.

The visit to Bogota was also used for meetings with Connect Bogota and ASCUN to discuss future joint activities. Connect Bogota is a non-for profit organization aiming to promote scientific and technological innovation in Bogota city by supporting companies and universities in their innovation process and accelerating entrepreneurs. ASCUN is a non-profit, non-governmental organization, that congregates public and private Colombian universities in Colombia.