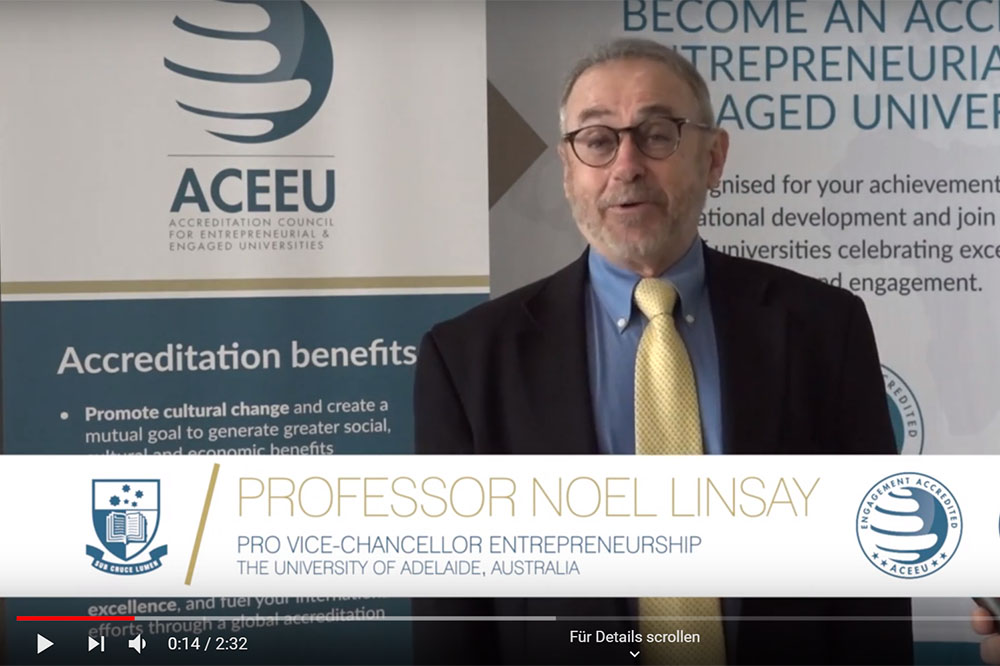 ACEEU workshop in Sydney explored tools to develop more entrepreneurial and engaged universities
12. February 2019
At ACEEU's Entrepreneurial and Engaged University Development workshop, hosted on the 12th of February in Sydney, Australia, 21 international higher education professionals explored the ACEEU Toolkit. Participants from Australia, the US, Chile, China, South Africa, and Poland, amongst others, used the Entrepreneurial University Canvas and Cards to discuss how universities can better address challenges in four key fields of an entrepreneurial university: entrepreneurship education, measuring the performance of Entrepreneurial Universities, ensuring that the universities has the right staff to implement the entrepreneurship agenda, and providing support services that enable staff and students to successfully go through the different stages of their entrepreneurial journey.

"The workshop enabled participants to experience our tools for the first time and they were very happy with the practical nature of the tools. Many participants told us afterwards that they will bring the right people together in their institution to apply the tools back home." Professor Thorsten Kliewe, Chair of ACEEU, stated.

Next to the practical workshop, an information session was hosted to inform participants from the 2019 UIIN Asia-Pacific Conference on University-Industry Engagement.