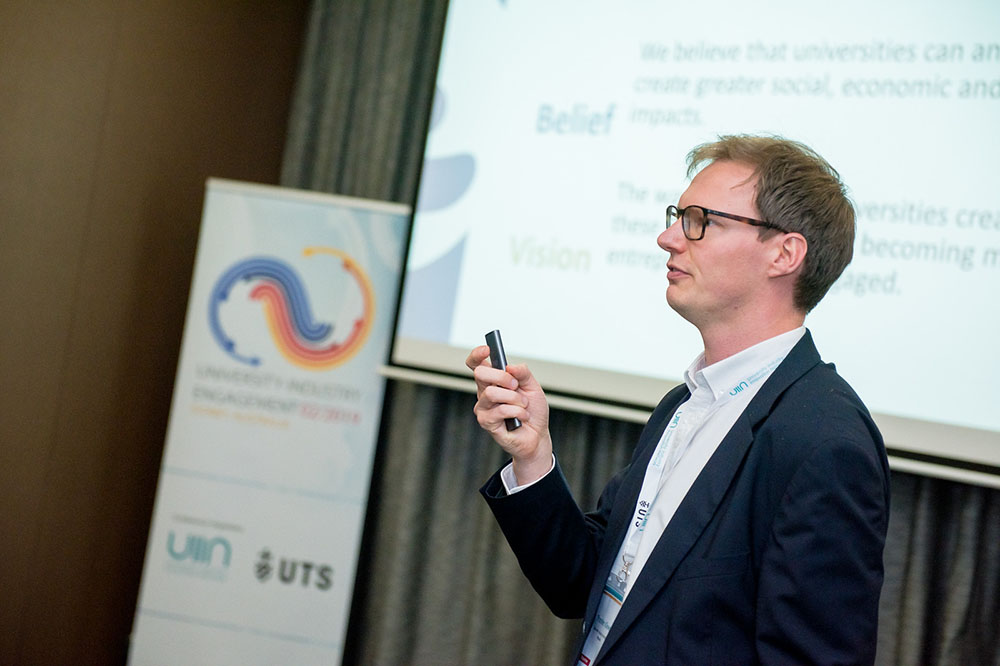 The First European Engaged University - Chalmers University of Technology is awarded ACEEU Accreditation
06. March 2019
The Accreditation Council for Entrepreneurial and Engaged Universities (ACEEU) has awarded Chalmers University of Technology, Sweden, with Engaged University Accreditation following an extensive 1.5 year process of evaluation. Chalmers is the first university in Europe to have been recognized for their engagement by ACEEU.

"I am delighted and proud that we have received this recognition for the way in which we try to achieve an impact, as one of the first 'engaged universities' in the world. Chalmers has a long tradition of engagement with industry and society at large, which is well established and well-known in Sweden, and we have high ambitions to develop this ability even further," says Fredrik Hörstedt, Vice President of Utilisation at Chalmers University of Technology.

Successfully meeting 15 quality assurance standards, Chalmers has specifically demonstrated high level of commitment and well-developed institutional culture and financial instrument towards sustainable engagement and creating regional soietal impact.

"The importance of making an impact is well understood among our researchers. Academic incentives are in place, and this is part of Chalmers' culture today, I would say. Our students arrive with the right attitude and are given many opportunities to contribute. But also, the way we are structured is very important. Our Areas of Advance help to focus challenge-driven research across discipline-boundaries, in close cooperation with industry and the public sector. This approach has been very fruitful," says Angela Hillemyr, Head of the Mechanics and Maritime Sciences Department.

"On behalf of the entire Council I congratulate Chalmers University of Technology for having achieved ACEEU accreditation. ACEEU accreditation is awarded to those institutions that understand and implement engagement as a key aspect of their university. In Chalmers we found such an engaged university and a great example of how a university can contribute to a more sustainable future by fostering engagement with external stakeholders" - says Professor Thorsten Kliewe, Chair of the Council.

The Award will be officially presented to Chalmers University of Technology during the 2019 University-Industry Interaction Conference in Helsinki, Finland, attended by 500+ academics and practitioners from more than 50 countries.

"Universities are today recognising the importance of entrepreneurship and engagement, and we are very pleased to work with these universities around the world that aim to further advance their practice and get recognized nationally and internationally for their excellence. As a truly global accreditation, ACEEU develops a strong network of institutions that believe in generating greater impact through entrepreneurship and engagement. " says Professor Thorsten Kliewe, Chair of the Council.

To learn more about the ACEEU accreditation approach, process and eligibility criteria, please check our website.

Please see the press release about Chalmers ACEEU Accreditation as an Engaged University on Chalmers University of Technology official website: press release.