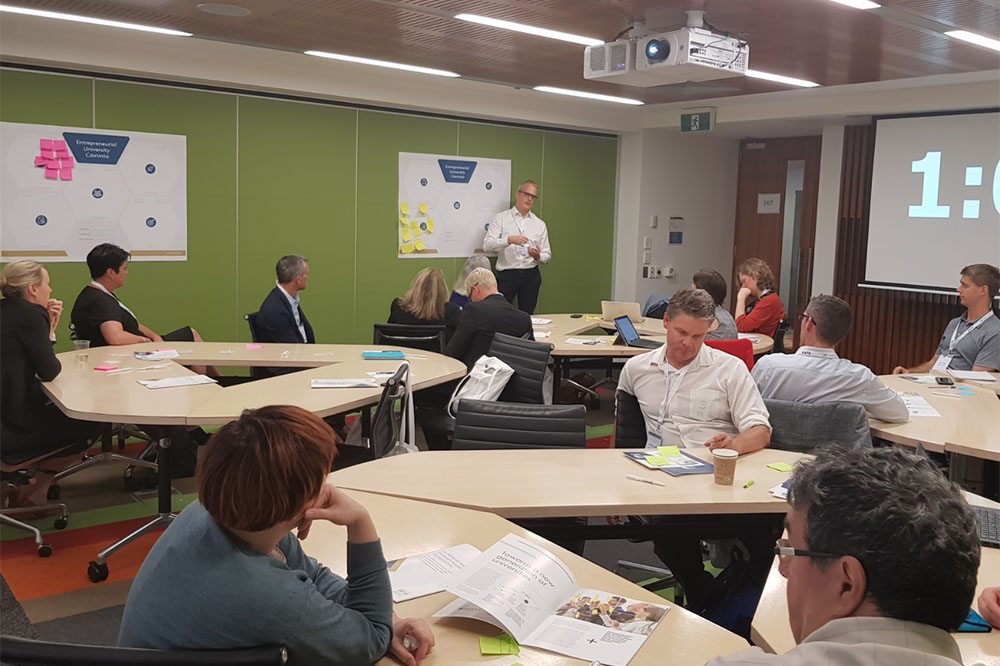 ACEEU Americas Seminar attended by more than 40 participants from 10+ countries
15. February 2019
More than 40 participants from 10+ countries attended the ACEEU Americas Seminar on the 15th of February in Puebla, Mexico. At the seminar, Professor Thorsten Kliewe, Chair of ACEEU, introduced participants to ACEEU accreditation and the Toolkit developed to support universities to develop their entrepreneurial profile.

Grouped into seven teams, the participants explored different standards of ACEEU's accreditation framework. Through discussions and experience sharing, the teams developed an understanding on the various characteristics of an entrepreneurial universities.

"There is a huge potential in Latin American universities to shape our future. One key element to exploit this potential is making the institutions more entrepreneurial.", says Professor Kliewe, Chair of ACEEU. "In Latin America, there has always been lots of interest in the development of entrepreneurial and engaged universities and in our work. The seminar was a first step to address this interest", Kliewe added.

The workshop was part of the "Capacidades y sinergias para la internacionalización en América Latina y el Caribe" conference that was hosted on 13-15 February at the Benemérita Universidad Autónoma de Puebla in Mexico.