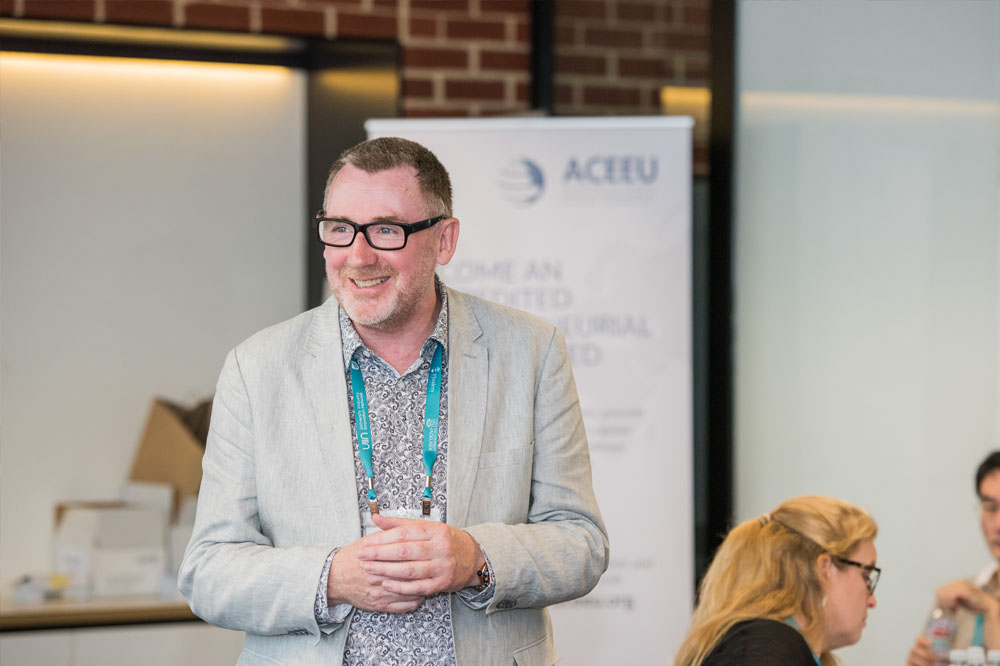 12 institutions selected for ACEEU's the pilot phase
11. October 2016
Following a "Call for Pilot Institutions" and an extensive review process, ACEEU has published the selected 12 pilot institutions that will be the first worldwide to undertake ACEEU accreditation and provide feedback on the accreditation process and its standards.

"We were overwhelmed with the number of applications we received in response to our call for pilots" says Dr. Kliewe, Chair of the Council. "We are especially glad to see that applications came from internationally well-regarded institutions as well as those we call 'hidden champions'. These hidden champions are institutions that are not ranked high in classical education and research-based ranking, but are recognised widely for their entrepreneurship and engagement practice.

The twelve selected institutions include:

The University of Adelaide, Australia
University of Wollongong, Australia
University of Johannesburg, South Africa
Qatar University, Qatar
Coventry University, UK
Chalmers University of Technology, Sweden
University of Turku, Finland
University of Tartu, Estonia
University of Warsaw, Poland
Lehigh University, USA
Ryerson University, Canada
EAN University, Colombia
For more information on the pilot institutions, please visit
http://www.aceeu.org/index/pilots
All pilot institutions will undertake the ACEEU accreditation process as defined in the ACEEU Process Manuel. Depending on the pro-activeness of the institutions, the first completed accreditations are expected for June 2017 with the majority of accreditations most likely being completed in the last quarter of 2017.